Farmall U
Proven track record

With a more powerful engine delivering higher levels of torque and performance across the range, coupled to the proven design features of cab and transmission, new Farmall U is a force to be reckoned with. The high power to weight ratio and nimble manoeuvrability makes new Farmall U even better suited to the PTO driven tasks, front loader operation and general haulage tasks of your operation.

Farmall U drives the business

This reliable hardworking utility tractor has the ability to handle the everyday tasks of operation in livestock, dairy, and arable farming in either the leading role or as support to more powerful tractors. In peak season when the hours are long and the job must get done, Farmall U will rise to the challenge and enable the team to deliver and is equally at home in Municipal applications.
Specified to your application

An extensive range of options including front loaders, front linkage and PTO, turf, industrial or agricultural tyres means Farmall U tractors will arrive fully equipped and ready to work. In addition, cab versions can be customised with performance monitors and ISO connector to enable data transfer between tractor and implement to suit the intended implements or task.
World class manufacturing
World class manufacturing stands for competence, quality and performance of enthusiastic staff. Processes are optimised, and testing as well as controls follow strict regulations which go far beyond common standards. The clear focus is: to deliver machines which are ideal for the individual farmer.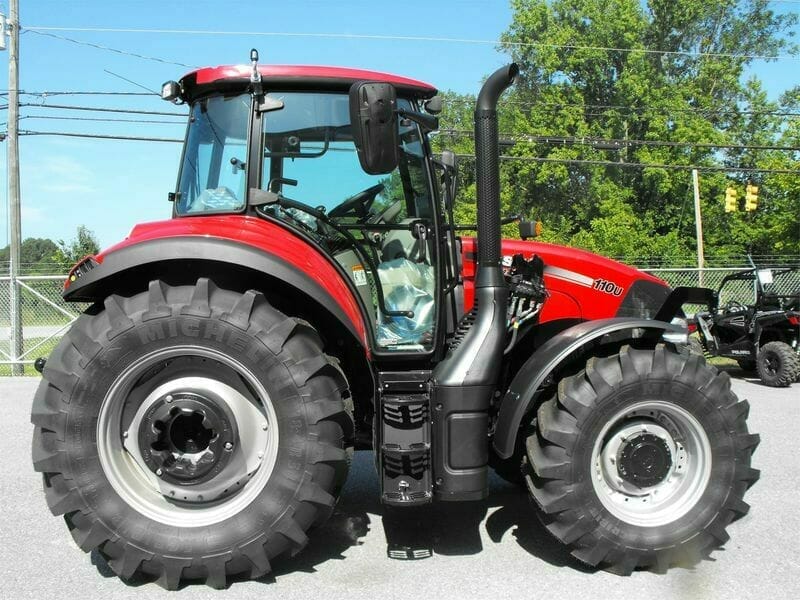 For more information on the complete tractor range contact us on enquiries@tractorcentre.com.au or
call (02) 4932 6988