New Holland T5 Electro Command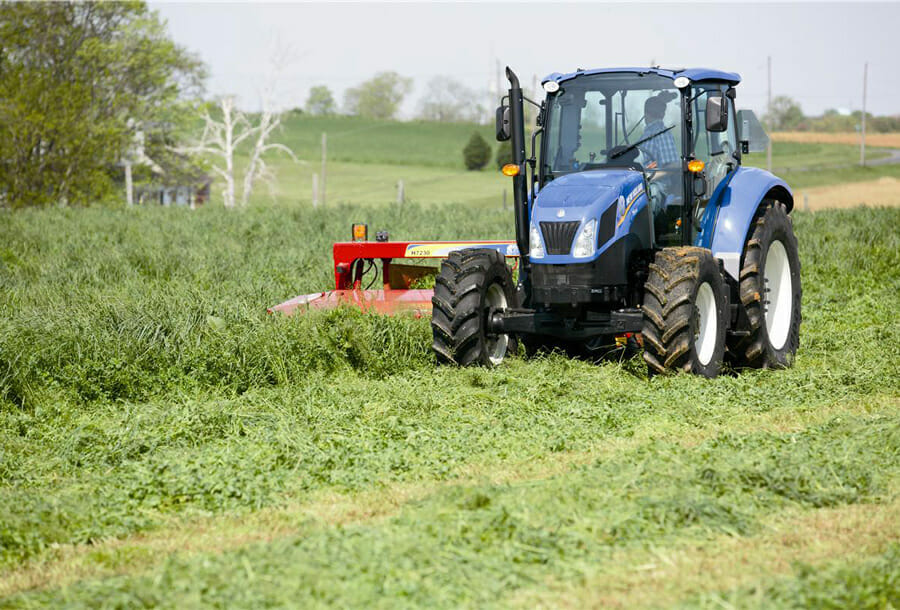 T5 ELECTRO COMMAND -TIER 4A
​​
EXACTLY WHAT IT SAYS ON THE BONNET
The T5 range's performance is immediately obviously to all users. How? Quite simply it's on the bonnet. The first two digits 'T5' refer to the tractor's category and the following two or three, for example '115', refer to the maximum engine power, rounded to the nearest five. What does that mean to you? You can buy your T5 safe in the knowledge that its performance will perfectly match your requirements. Trust New Holland for ultimate productivity peace of mind.
MAXIMUM VERSATILITY
New Holland knows that the T5 will be used in a wide variety of applications, so it has been engineered by design to offer versatility as standard.
POWER AND PRODUCTIVITY
Powered by Common Rail engines that fully comply with the stringent Tier 4A emission regulations, you benefit from an impressive power to weight ratio for outstanding performance and impressive fuel economy. 
ABSOLUTE DRIVING PLEASURE
Welcome to business class farming. The deluxe VisionView™ cab has been designed around you in virtual reality and is the fruit of extensive customer consultation.
EASE OF OWNERSHIP
As farmers, you want to spend more time working and less time maintaining your tractor, so the T5 has been designed to be ready whenever you are.
For more information on our complete range or to get a quote, contact us on macsif1@bigpond.net.au or call (02) 4932 6988