New Holland T6 Auto Command
T6 AUTO COMMAND™ - TIER 4A
Modern farming is evolving. You need to get more out of every square inch of field and from every hour of the farming day. You deserve greater comfort and ease of operation. That's why New Holland has developed the three-model T6 Auto Command™ range. Whether you are a professional farmer or contractor working in the hay and forage, arable or high speed transport sectors, the T6 Auto Command is a perfect fit. High PTO power combined with super-low ground pressure for reduced compaction and infinite speed selection also make it the ideal choice for vegetable farmers.
INNOVATION AT THE SERVICE OF MODERN FARMING
The T6 benefits from the multi award winning and internationally acclaimed auto command™ transmission.
INTUITIVE ERGONOMIC CONTROL
The T6 auto command™ guarantees the ultimate in ergonomic, intuitive operation. 
POWER WITH A LIGHT TOUCH
The T6 auto command™ boasts an outstanding power-to-weight ratio of a mere 30kg/hp. 
TAILORED GUIDANCE SOLUTIONS
You can chose from a complete range of new Holland guidance solutions that you can tailor to suit your individual requirements.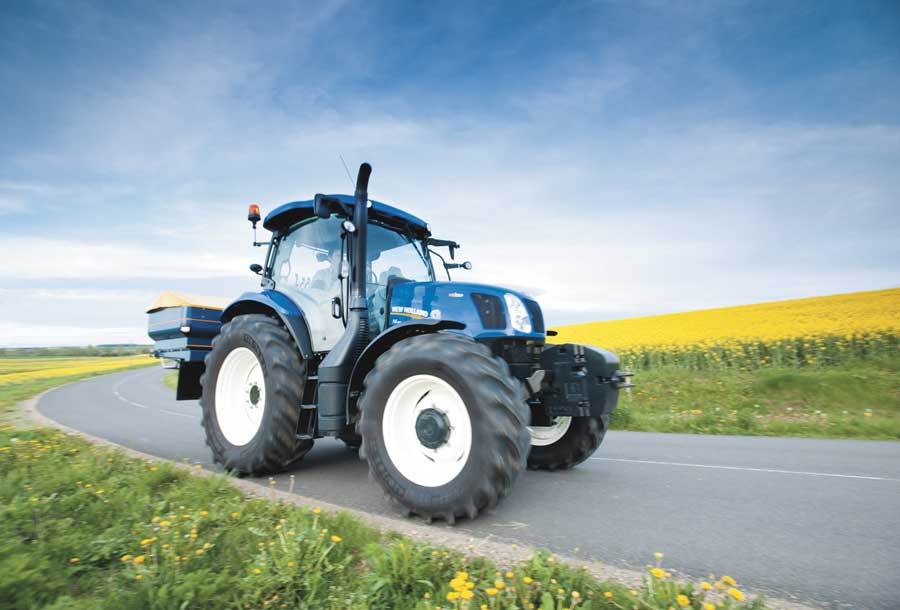 For more information on our complete range or to get a quote, contact us on macsif1@bigpond.net.au or call (02) 4932 6988